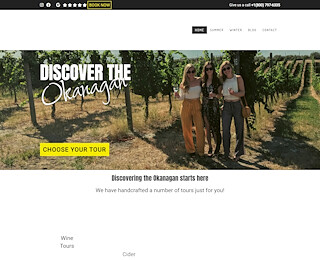 Discover Okanagan Tours can organize the perfect Okanagan wine country tours for you. Choose from more than 90 wineries in Okanagan Valley and allow us to chauffeur you to the venues where you can learn the art of wine making and taste some of the finest wines in the world. See more details and book a wine tour in our website.
Enjoy the best bottles that Okanagan Valley has to offer by signing up for Okanagan wine country tours. Why drive when you can sit back, enjoy the scenic routes, and drink all you want? Leave all the details to Discover Okanagan, a leading provider of wine tasting tours in the region. You never have to bring maps or worry about traffic. Simply get in our luxurious vehicles and we'll take you to pre-selected wineries in Kelowna and surrounding areas, bringing you to large estates as well as small wineries that are run by families passionate about producing exceptional bottles.
You will surely enjoy the gracious wine country hospitality the region is known for. Let Discover Okanagan provide you hours of stress-free indulgence. Each winery will welcome you and your group as special guests.
A typical Okanagan wine country tour includes one full tour of a featured winery, plus tastings at four to five wineries. You can expect to spend anywhere from 20 minutes to an hour in each. We will also stop for a relaxed lakeside lunch (at your own expense). We will pick you up from your hotel and drop you off after the tour, so you never have to worry about drinking a little too much.
To book a wine country tour with Discover Okanagan, kindly fill up the form on this website. You can also call us at 1-800-797-6335.
Okanagan Wine Country Tours